This product has no reviews yet.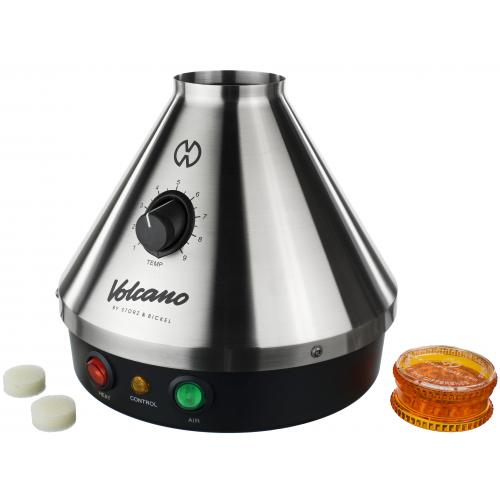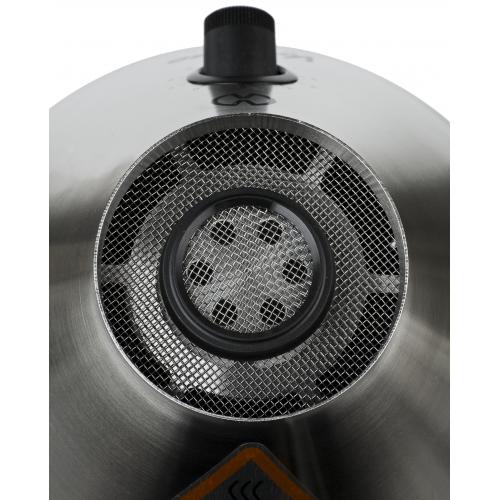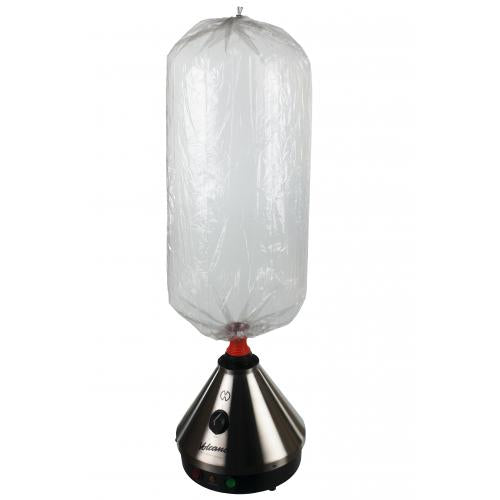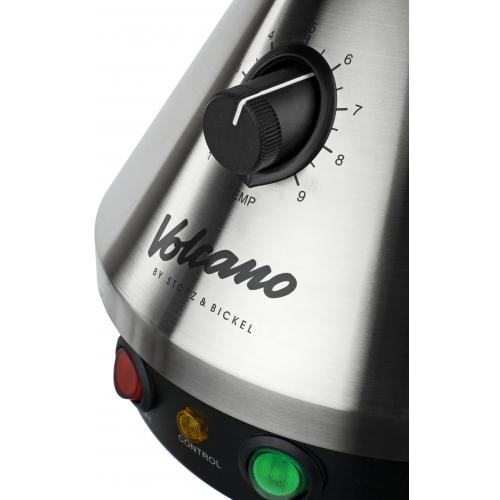 Volcano vaporizer Classic UK
---
over 50€ for Netherland
over 100€ for Germany, UK and France
For other countries, go to our Shipping page
Join our list for exclusive offers and enjoy a 10% off your next order with us!
SKU: 108488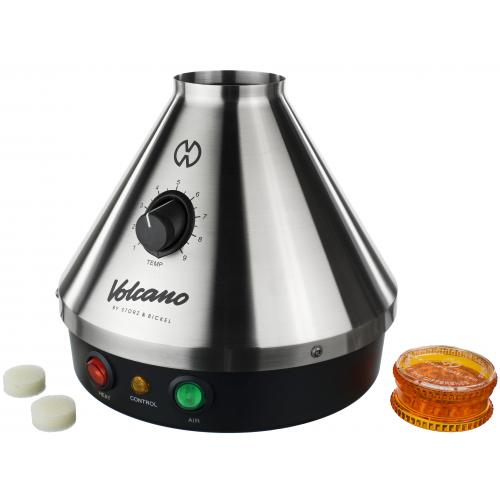 Description
Volcano vaporizer Classic UK
Volcano vaporizer Classic by Storz & Bickel
What is the Volcano vaporizer? When was the vaporizer invented?
The Volcano vaporizer is a pioneer. This high quality desktop vaporizer started its career in 1996. Now 20 years later tens of thousands of Volcano have been sold, and it is the most iconic vaporizer on the market.
The Volcano is manufactured by Storz & Bickel in Germany and performs for years maintenance free. It comes with a 3 year warranty.
Is the Volcano vaporizer safe? Are Volcano vaporizers healthy?
The Volcano Classic has a foolproof, fully electromechanical design that uses food-safe and heat-resistant materials. It is made in Germany.
The Volcano Classic vaporizer releases flavours and active ingredients from dry herbs through vaporization by hot air. Optimal treatment of the active ingredients reduces the development of harmful substances and odours to a minimum. This means that even non-smokers find the vaporizer enjoyable.
A further advantage of the Volcano is the exploitation of active ingredients, being 3-4 times greater when compared with smoking. This aspect makes the investment in the device pay for itself in the shortest time possible.
Who will like the Volcano Classic?
If you are looking for the most advanced, highest quality, easy to use and efficient vaporizer, then the Volcano vaporizer is the perfect choice for you. You will get one of the best vaporizer experiences available.
How does the Volcano vaporizer work?
The unique patented Volcano System technology conveys air enriched with flavours and active ingredients into a balloon through a valve.
The generated vapours will be completely collected in the balloon. After the filling, the valve balloon can be separated and completely detached from the device. The valve mouthpiece closes automatically when you do not suck and the content can be inhaled at ease.
The vapour-filled balloon stays fresh for up to 8 hours.
A look inside the Volcano vaporizer
The Volcano has already gained a reputation among experts as the most technically advanced and professional vaporizer available. The accurate air temperature control sets new standards for vaporizers in precision and reliability.
How to operate the Volcano
Which Volcano vaporizer is the best?
The Volcano Digit was an in-between solution from Volcano Classic to Volcano Hybrid. The Volcano Digit is not produced anymore and was replaced by the Hybrid. We often get asked what the differences are between Volcano Classic vs Volcano Hybrid.
To summarize it: the vapour quality is the same for both devices. Both the Classic and the Hybrid perform equally brilliantly in cloud density and flavour production. The vapour produced by both devices is still smooth, clean, cool, visibly dense and flavourful. With the Hybrid you have a bigger temperature range, a LED Display and you can attach a tube system with it.
Please read our Volcano comparison for more on this.
To celebrate the 20th anniversary of the Volcano, Storz & Bickel released a special 24 carat gold-plated version. Functionally identical to the Classic, but with a head-turning gold finish!
Temperature Setting:
The temperature is set by a rotary dial allowing for fine tune temperature control. The Volcano Classic heats up in 1 to 3 minutes. It features a 100 Watt convection heating source combined with a large aluminium heat exchanger, ensuring a constant temperature during vaporization.
The temperature ranges between 130°C-230°C. Depending on the herbs you vape, the most desirable vaporization level is probably by placing the temperature knob between 6 and 7. The balloon itself will be filled within 30 seconds.
What is in the box?
Every Volcano vaporizer comes bundled with all the necessary equipment to start vaporizing immediately. The Easy Valve starter set is included in your box!
1 Volcano Classic (hot air generator)
4 Easy Valve balloons with mouthpieces
1 Easy Valve balloon with adapter
1 Easy Valve filling chamber for herbs
3 filling chamber clips
1 cap ring
1 normal screen set
1 Volcano air filter set
1 cleaning brush
1 herb mill
Maintenance, accessories and replacement sets:
Maintenance wise, the Volcano has always been a breeze to (keep) clean. All the components that tend to get dirty can be disassembled and cleaned separately.
For smaller dosages like 0,1 gram you can use the S&B dosing capsules with a filling chamber reducer.
The Easy Valve system has balloons attached to a mouthpiece and can be used easily. If you want to adjust your balloon sizes (i.e. for big parties) you may be interested in the Solid Valve system.
All accessories can be also bought separately and replaced according to your needs and consumption habits. We recommend an additional Wear and Tear set, to keep your Volcano Vaporizer running smoothly.
Here you can find all Volcano spare parts and accessories.
Warranty on your Volcano Classic:
VapoShop is an authorized reseller of Storz & Bickel vaporizers and other products. You are guaranteed to receive the latest version with a full three-year warranty.
Customer Service:
We try to hold the best prices combined with best customer care. We will always hold Volcano accessories and spare parts. If you are not satisfied with the Hybrid you can send it back.
We have been passionate about vaporizers since 2009. You can call us with your questions regarding Storz and Bickel or the Volcano.
Specifications
This product has no reviews yet.