This product is rated 5.0 of 5.0 stars.
It has received 1 review.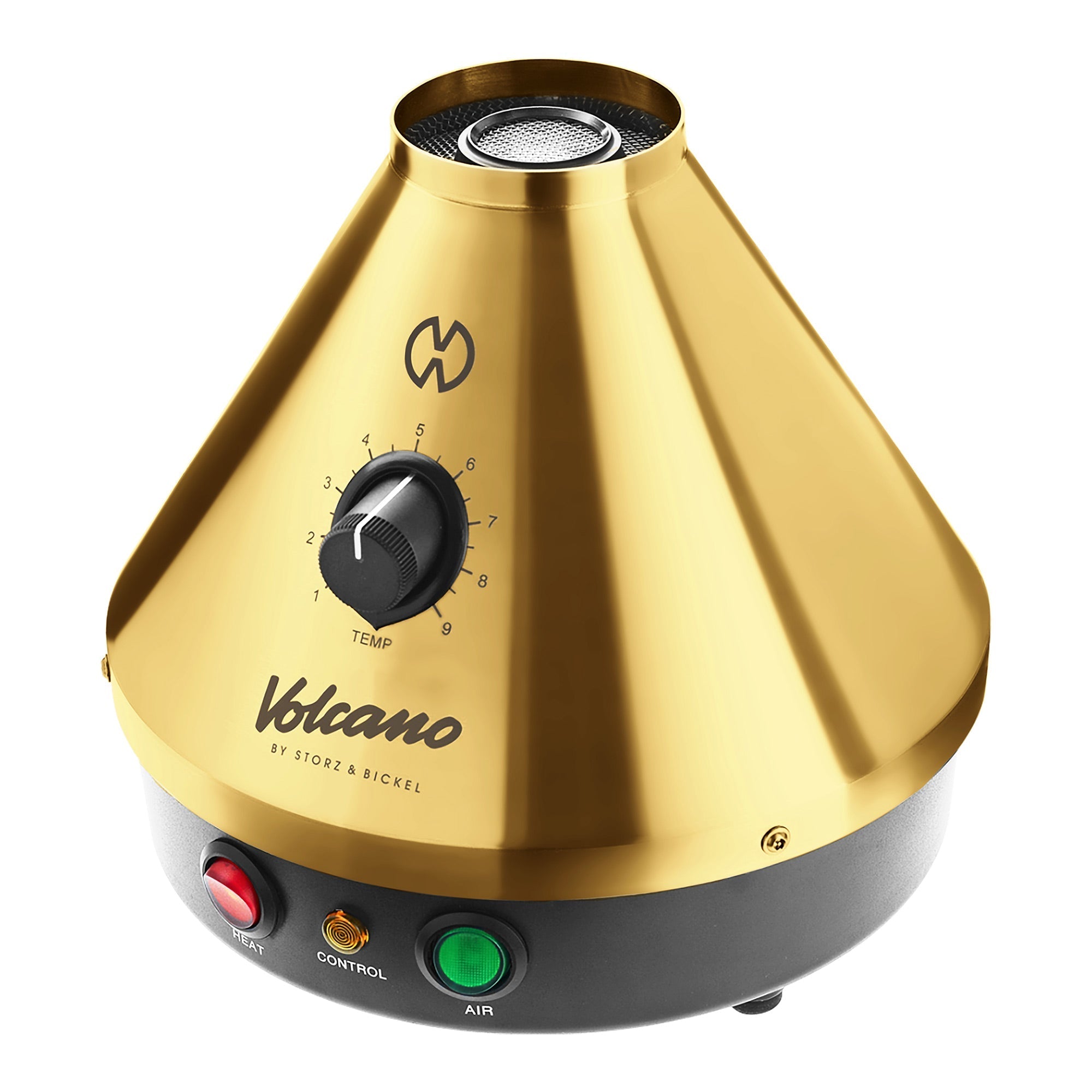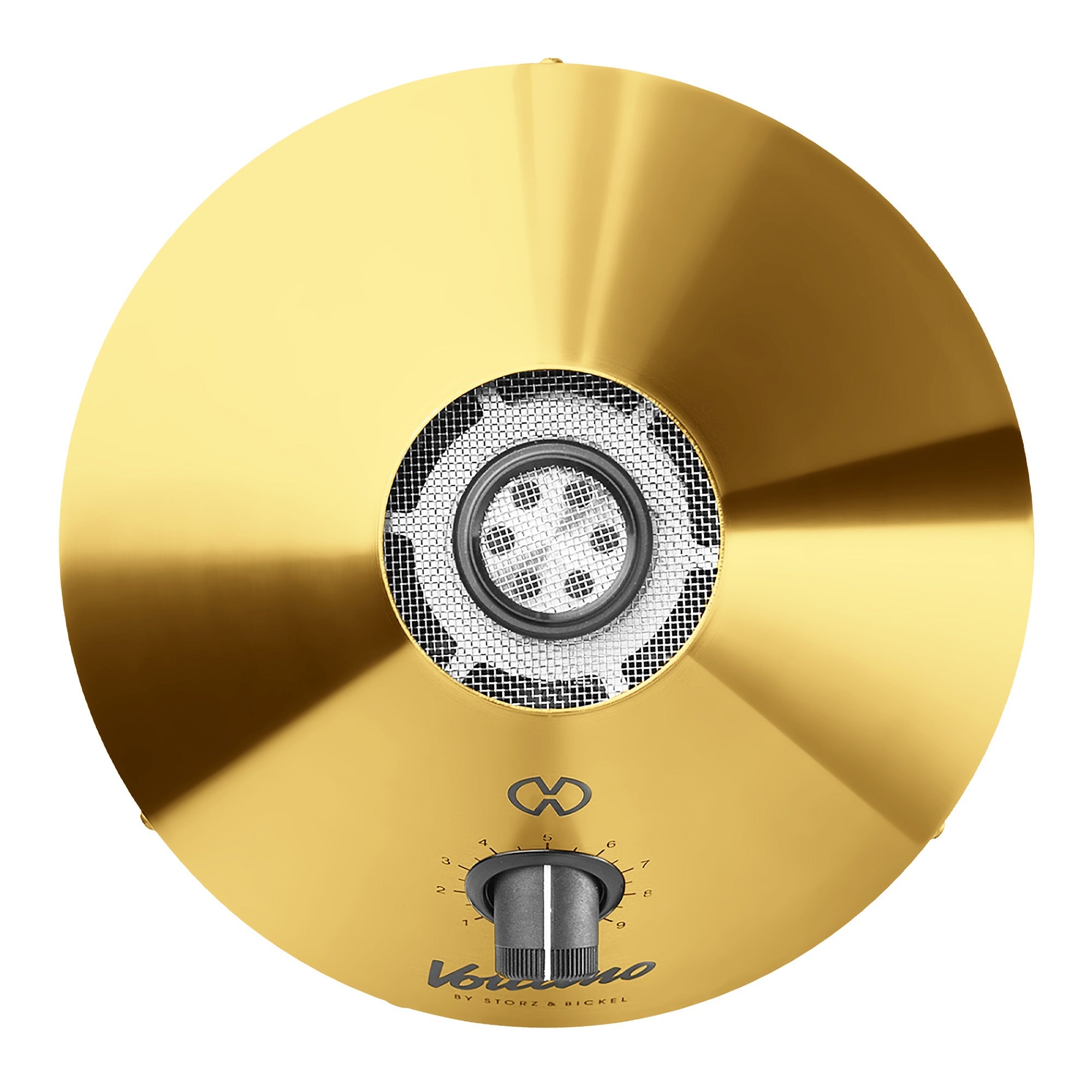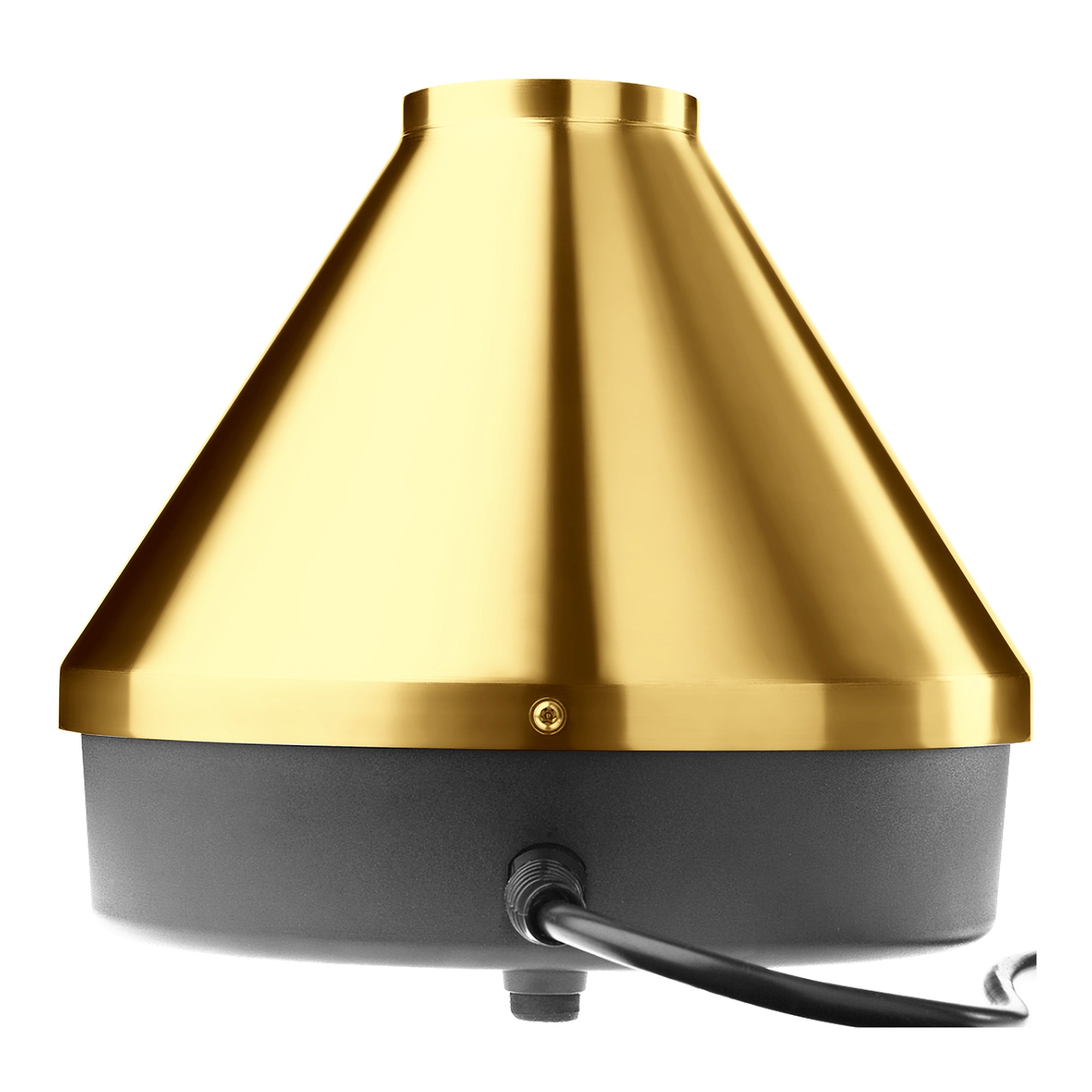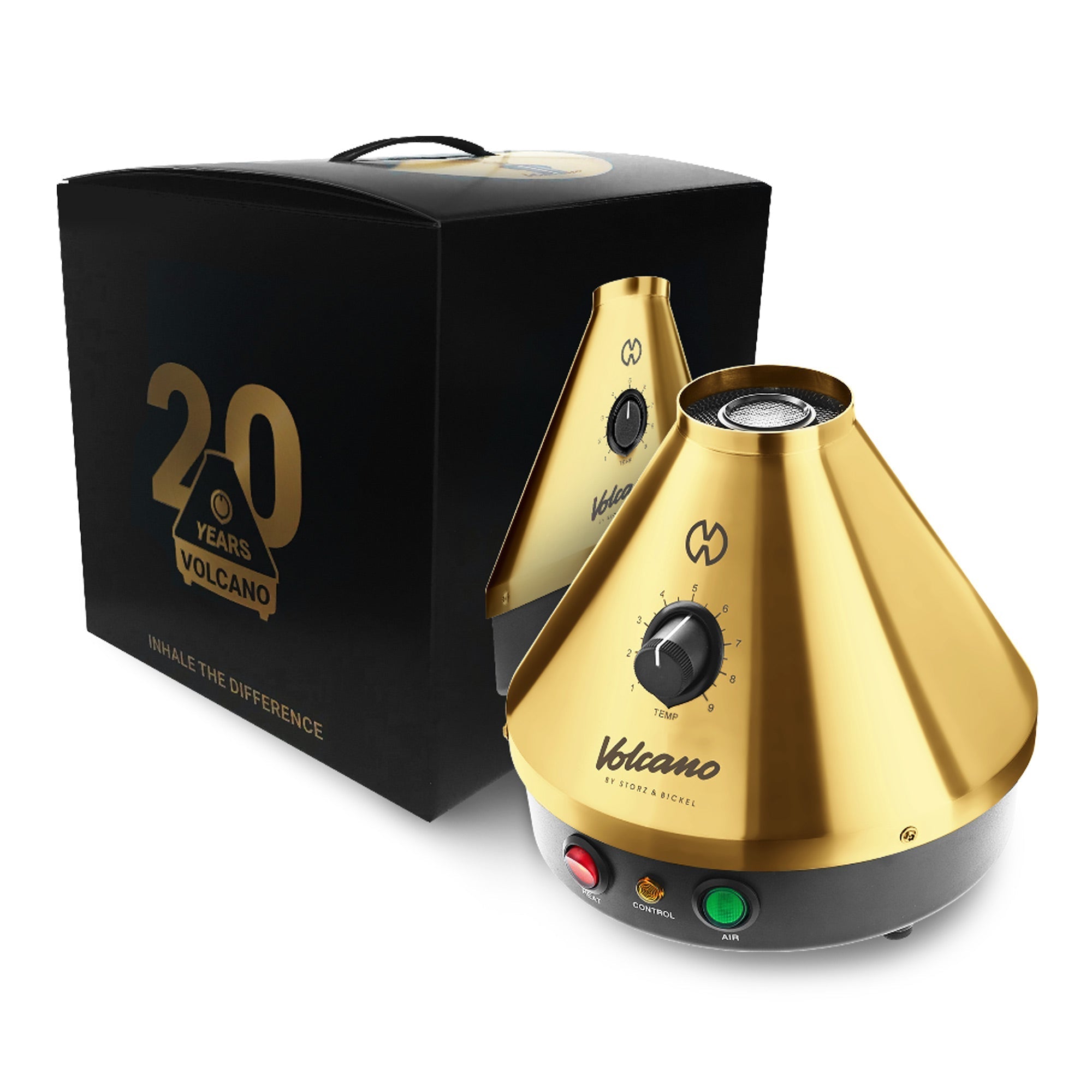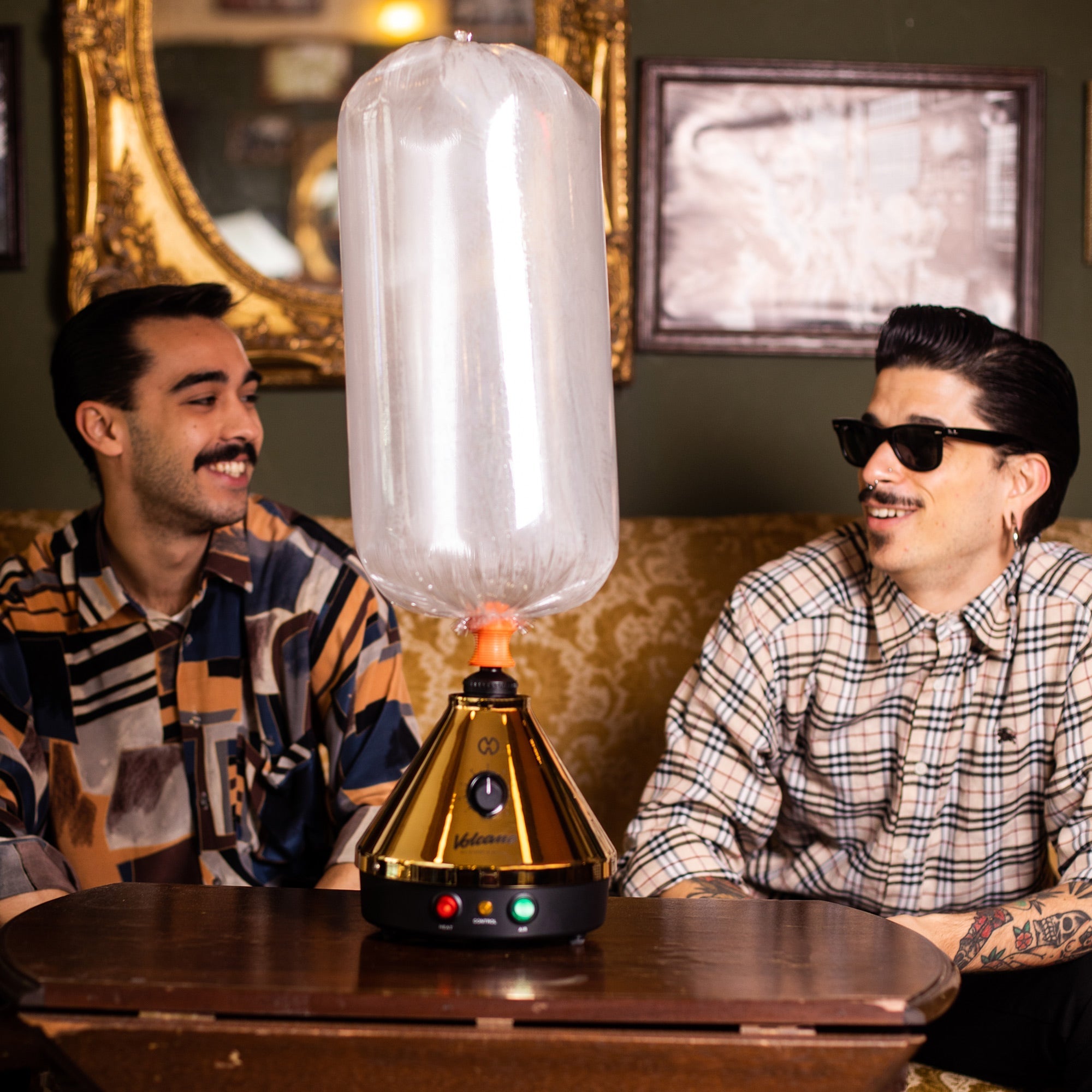 Volcano Classic Gold 20 Year Special Edition
---
over 50€ for Netherland
over 100€ for Germany, UK and France
For other countries, go to our Shipping page
Join our list for exclusive offers and enjoy a 10% off your next order with us!
SKU: 109412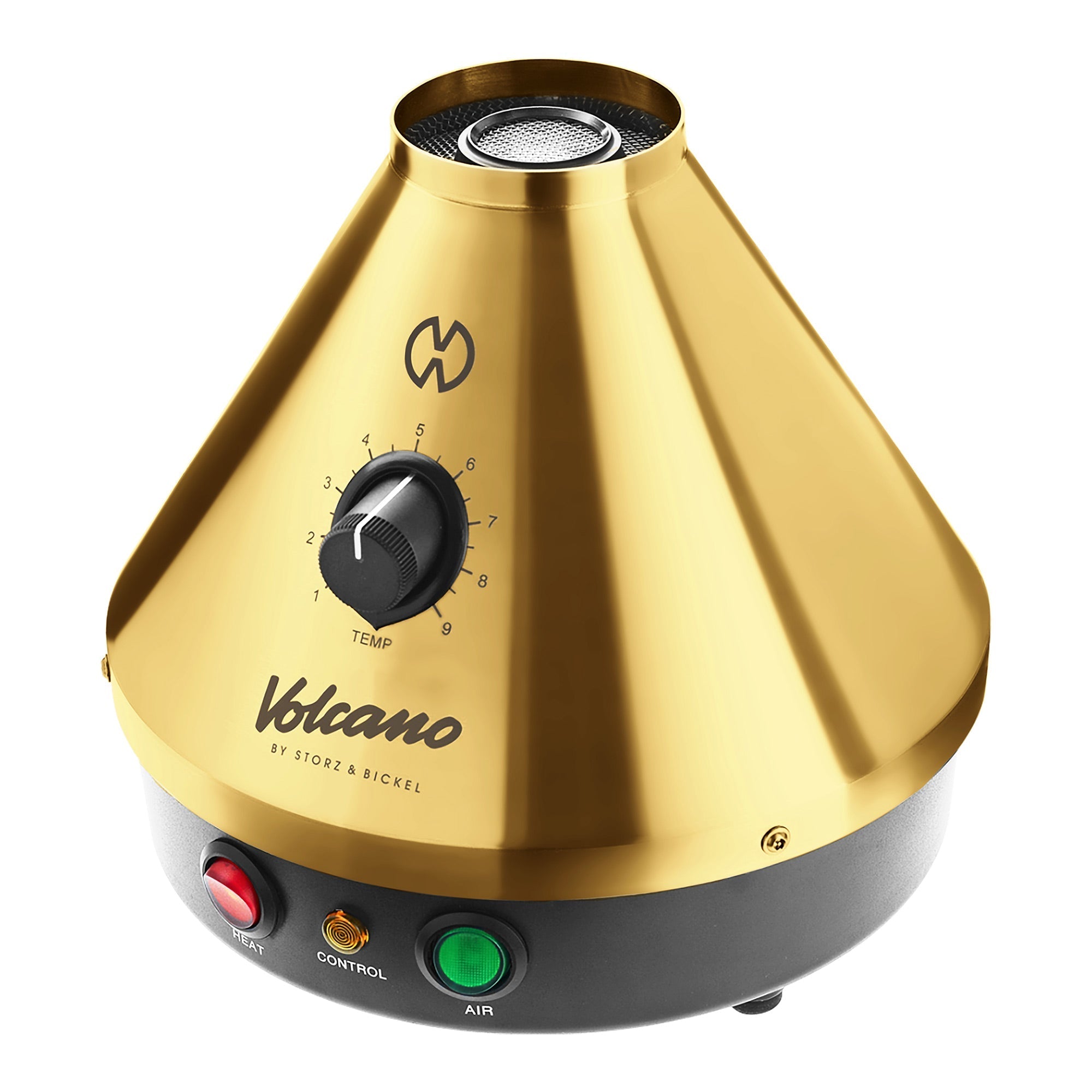 Description
Volcano Classic Gold 20 Year Special Edition
For their 20th birthday, Storz & Bickel made something special: a gold Volcano Classic! Vaping doesn't get more luxurious than with this beauty.
Volcano Classic Gold: 20th anniversary
The original Volcano Classic was launched in 2000. We all have come a long way since those pioneering days. Today the Volcano still is the gold standard for vaping, medical or casual. Did you say gold? To celebrate 20 years of the Volcano vaporizer Storz & Bickel designed the gold-plated Volcano Classic. This icon became a 24-carat gold beauty.
Be quick because this masterpiece is a limited edition!
About the Volcano Classic Gold
The Volcano Classic Gold desktop vaporizer releases flavours and active ingredients from herbs through vaporization by hot air. Optimal treatment of the active ingredients reduces the development of harmful substances and odours to a minimum.
The unique patented Volcano System technology conveys air enriched with flavours and active ingredients into a balloon through a valve. The generated vapours will be collected in the balloon. After filling, the valve balloon can be completely detached and separated from the device. The content may be inhaled at ease, independently from the vaporization process both comfortably and safely.
Through the years the Volcano has gained a reputation among experts as the most technically advanced and professional vaporizer available. It's also the state of the art medical vaporizer. The accurate air temperature control sets new standards for vaporizers in precision and reliability. Stringent selection of material, impeccable processing and practical in its form, the Volcano combines simplicity of use, a high degree of safety and particularly high efficiency.
Volcano Gold Components
Every Volcano vaporizer comes bundled with all the necessary equipment to start vaporizing immediately.
1 Volcano Classic Gold (hot air generator)
4 Easy Valve balloons with mouthpieces
1 Easy Valve balloon with adapter
1 Easy Valve filling chamber
3 filling chamber clips
1 cap ring
1 normal screen set (approx. Ø 30 mm)
1 Volcano air filter set
1 cleaning brush
1 herb mill (approx. Ø 59 mm)
User manual
Video
This product is rated 5.0 of 5.0 stars.
It has received 1 review.